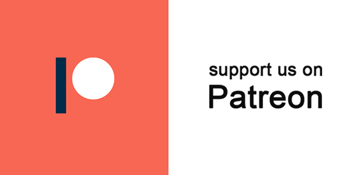 Thank you for donating to our website. 
 We aggregate everything we find into a single consolidated report so that everyone can track more clearly and everything is completely free.
Check our website frequently to stay up to date with the latest news !
All information is compiled by us from the latest different sources. Chances are there will be errors, if you find something please let us know, we are always listening to your input. So, take things as objectively as possible. Thanks very much!
Disclaimer: We do not endorse any opinions expressed on the website. We do not support, represent or guarantee the completeness, truthfulness, accuracy, or reliability of any content or communications posted. We is not a registered investment adviser, broker dealer, banker or currency dealer and as such, no information on the website should be construed as investment advice. We do not intend to and are not providing financial, legal, tax, political or any other advice to any reader of the website. This website is merely for informational/entertainment purposes. It is not the purpose or intention of this website to influence any person to purchase or sell Iraqi Dinars, Vietnamese Dong, other currencies, or any other investment. Do not buy, sell, trade or hold any Iraqi Dinars, Vietnamese Dong, other currencies, commodities or other investments based upon any postings or messages on the website or referenced on this website. Seek and rely upon the advice of licensed and registered financial, legal and tax advisers. This is a free website and a free service. Any and all information contained herein shall be construed as "Rumor." The owners and operators of the website shall not be held responsible for any information contained herein including information provided by others. The owners or operators of the website shall all be held harmless for any and all information posted on this website. By using this website you may be exposed to content that might be distasteful, harmful, inaccurate or otherwise inappropriate, or in some cases, postings that have been mislabeled or are otherwise deceptive. Under no circumstances will the owners or operators of the website be liable in any way for any content, including, but not limited to, any errors or omissions in any content, or any loss or damage of any kind incurred as a result of the use of any content posted, emailed, transmitted or otherwise made available elsewhere.
Email :  Thankeleven@gmail.com